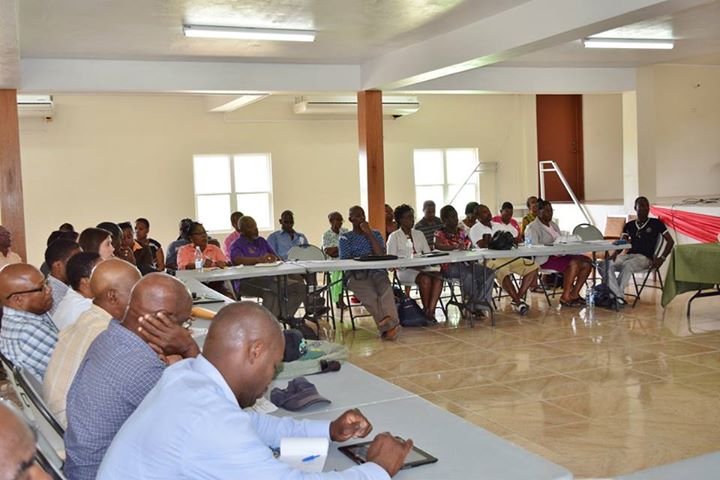 On July 7, 2015, the St. Kitts and Nevis Bureau of Standards (SKNBS) hosted a National Dialogue on Agriculture with funding provided by the German Cooperation, implemented by the German Metrology Institute (PTB).
The National Dialogue takes quite a bit of planning to bring together public and private sector with the main Quality Infrastructure organisations to look at the gaps that might exist between the provision of QI services and the needs of the agriculture sector. It entails invitations to agriculture professionals both in St. Kitts and the neighbouring Nevis, coordination of both public and private sector interests, coordination of funding and the planning of what will happen on the actual day of the dialogue.
Traditionally, there is a short opening ceremony, followed by a long day of discussion in the areas of Crops, Livestock and Poultry, Agro-Processing and Fisheries, but these can differ depending on the interests of the specific country. At the end there is the coalition of the information to create an Action Plan that will be taken by the Bureau and Government to implement the next steps to bridging the gaps identified to overall produce better services for the agriculture sector and inevitably aid in the development of agriculture and the increase in exports.
CROSQ